Specialising in renovation painting for exterior and interior repaints.
Servicing Toowoomba, the Darling Downs & surrounding areas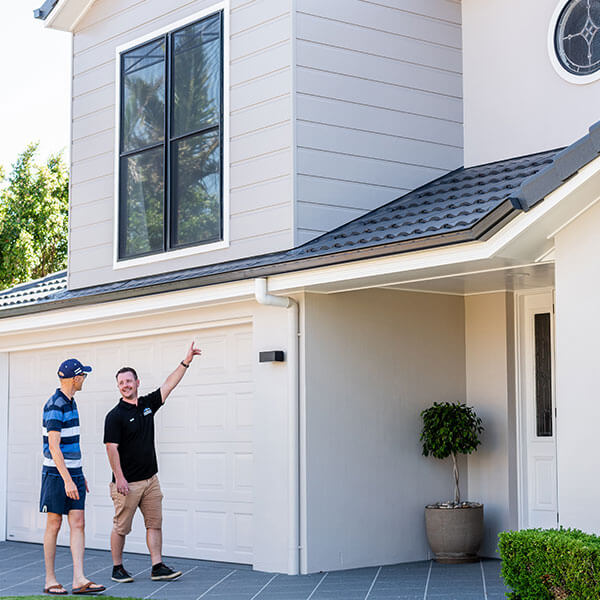 Prestige Paint & Restoration is a family-owned and operated Toowoomba House painting and decorating business. Servicing the Toowoomba and the Darling Downs region.  We specialise in renovation painting, in particular exterior and interior repaints.
It is our aim to be "Toowoomba's leading prestige painting company based on our established reputation for quality and professionalism".
We appreciate and understand that painting your home is an investment on what is likely to be your biggest asset and quite often, your pride and joy.
We make sure we provide all of our clients with the same quality service, whether we are painting one wall, or a full-exterior of a home; we care about all of our projects.
It is important to us to treat your property with respect as if we were painting our own personal home. Please contact us for all of your Toowoomba house painting needs.
Prestige Paint & Restoration can help you with all of your house painting projects. Here are some of the services we provide
What our clients are saying
Matt from Prestige Painting and Restoration took our 20 year old Tuscan style house and transformed it into a modern Hampton's home. Matt patiently guided us through the process of colour sampling and selection to find that perfect combination.  He has a friendly accommodating manner which is exceeded only by his professionalism and attention to detail.  We are thrilled with the new look our home and would highly recommend Matt to anyone who enjoys dealing with a professional who delivers.
Joe & Anne-Maree
Matt went above and beyond, very particular and neat. He helped take the pressure off the decision-making process and knew exactly what I wanted…he could be a mind reader??? He also cleaned up after the job was done ensuring any tiny paint splatter disappeared before he left. Definitely going to get him back to do the rest of the house.
5 gold stars Matt!
Thank you!
Nicole
Matt has completed a fantastic job – a renovation and refresh project. Matt was reliable, professional and courteous. He pays attention to detail and produces high-quality work. I would highly recommend Prestige Paint & Restoration for all your painting needs.
Bronwyn